Mandala table numbers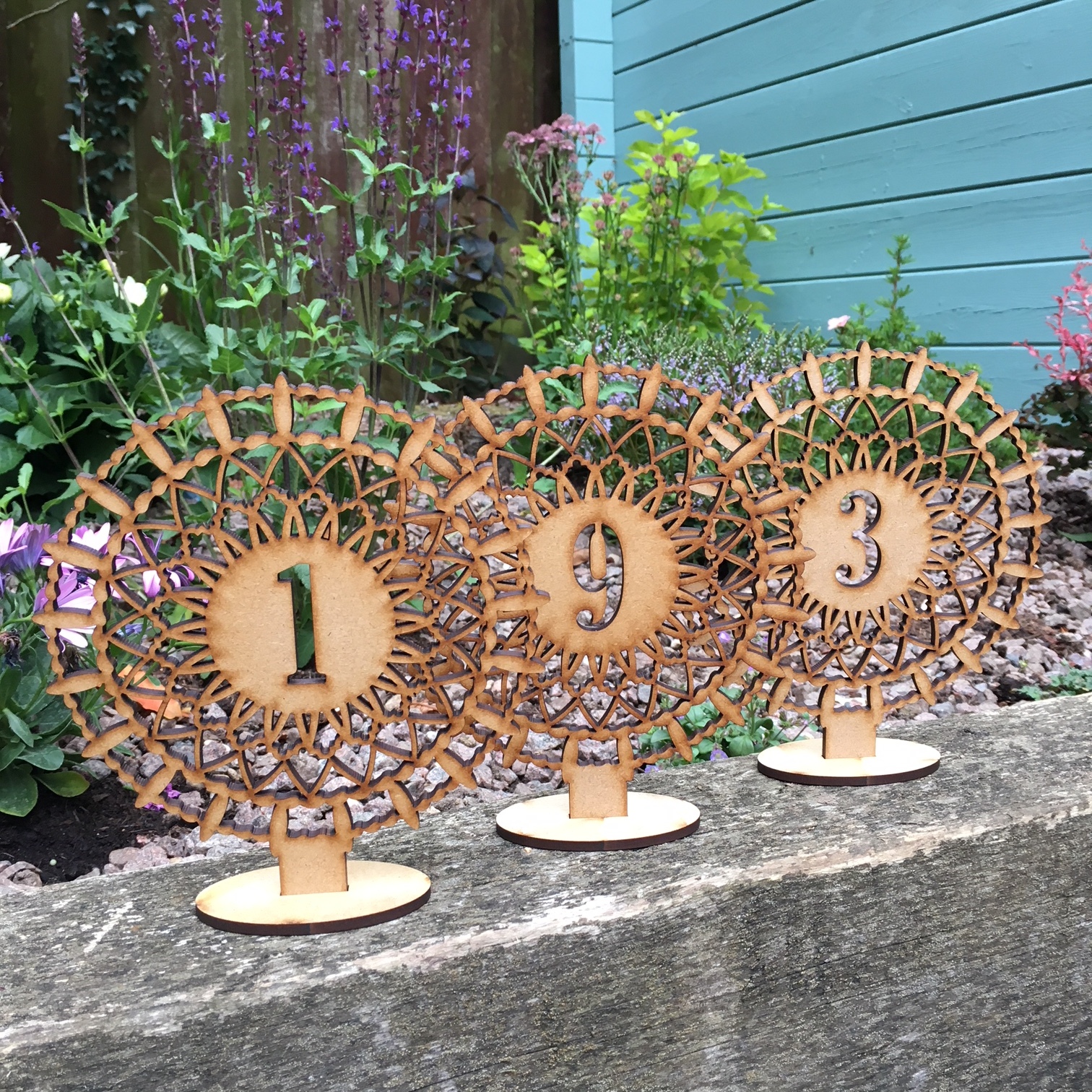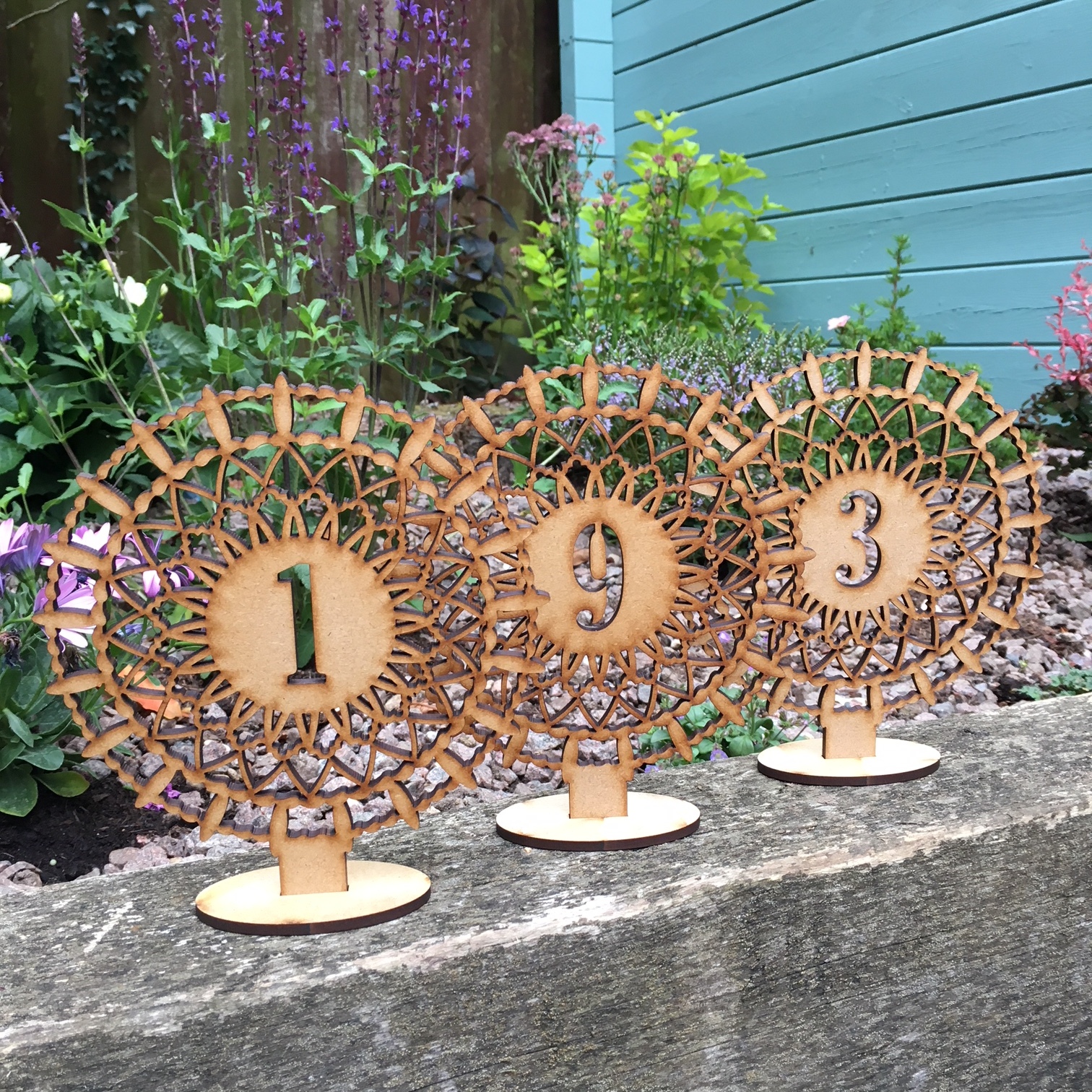 Mandala table numbers
Bespoke made Mandala table numbers.
Freestanding, choice of colours.
Perfect for a boho styled event.
These Mandala table numbers are freestanding and come in a choice of copper, gold or silver,
Another bespoke Mad Philomena creation.
Available in sets of 6, 8, 10 & 12. Please get in touch if you require more.
Approx 15cm diameter.